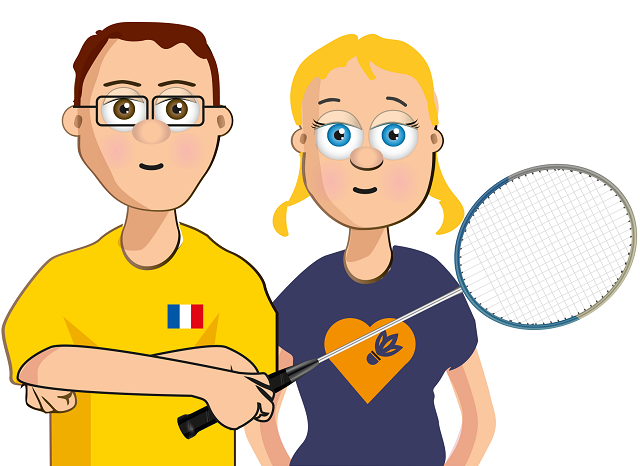 Visitor registration is currently closed
If you would like to come and play badminton with us, we have no spaces available for our next badminton session. When a space is available the registration form below will be available for you to register your interest to join us.

We look forward to welcoming you to the club.
Instructions
Wait for the visitor registration form to appear below (you may need to refresh this web page)
If the form below says: "Visitor registration is currently closed" you will have to try again next week.
Fill in all the required details, and reCaptcha code and then submit the form.
Wait for the form to be submitted, and a success message to appear detailing the info which has been sent.
Wait for a personal confirmation email from us within the next 24-48 hours.
Costs £7 per person paid via BACs before the session. Further details will be provided in the confirmation email.
Bring a badminton racket, a drink and wear suitable sports attire and non-marking trainers.
If you have indicated you would like to be informed in the future, you will be put onto our full time members waiting list as well
Terms
Registration opens on Friday (at a random time), and will close on Wednesday.
There are only 2 places available, and only 1 registration per person will be accepted.
Your space is only confirmed when you have received a personal confirmation email from us confirming your place.
Confirmation of your place will be on a first come first served basis
You need to be over 18 years old.
We reserve the right to cancel your registration at any time
You need to be able to play badminton to a good level (i.e. can serve legally, hit shuttlecock over net and to the back of the court, and move around etc).
If the badminton session is extremely busy you maybe asked to sit out for a while, as priority is given to our full time members.
Only turn up once you have received a confirmation email from us.
Visitor registration is currently closed.